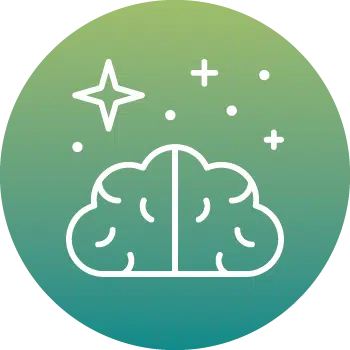 Have you already lived the experience with us? Tell us how it has been.
I had the most beautiful, spiritual, profound week of my life at Nada Brahma. I highly recommend anybody who needs healing to any extent to go. I've been to an Ayahuasca retreat before and it doesn't come close to compare. The whole team at Nada Brahma are wonderful souls, pure-hearted and compassionate. Carlos truly wants to help people heal and goes far beyond giving cups of Ayahuasca at the ceremonies. Over the week he spent so much time getting to know us, sharing his life experiences and guiding each of us in our journey. Marcela was equally as inspiring and caring. Not only through the yoga and ayahuasca ceremonies, but throughout the whole week, sharing her love and guidance. Just being in their presence is enough to help you see the beauty of life and transcend your ego. It's difficult to put into words how magical Nada Brahma really is. I'm forever grateful to the team for awakening my soul. Oh, and the food is absolutely delicious.
Deciding to visit Nada Brahma was one of the best decisions I've ever made. I am overwhelmingly grateful to Fanny and Carlos for opening their doors and hearts and for providing a space for life-altering changes to occur. During my time at the center, Carlos was warm and approachable. I got the feeling that he genuinely wanted to discuss my experience, and, in fact, cared passionately about my journey. You couldn't ask for a better space-holder for integration. He is a high-frequency person and I am grateful to have been able to absorb his wisdom! Fanny, like Carlos, is a beautiful soul. She saw to it that all our needs were met and made sure we understood the importance of allowing the center to take care of us, so we could fully drop into the experience of the retreat. It is humbling to encounter someone so wise and also so selfless and giving. By the end of the retreat, when I gave Fanny a hug goodbye, my eyes teared up and I felt my heart turn over. This was someone I only met a few days ago, yet the love I felt was palpable. I am very grateful to everyone at Nada Brahma and look forward to being back to again soon!
No se me hace fácil encontrar las palabras para expresar lo que experimenté en el retiro de Nada Brahma. Viví una experiencia única, tengo el corazón lleno de amor por todo lo que vi y sentí durante la semana transformadora que acabo de pasar en ese lugar mágico. Carlos, Fanny y todos los demás se dedican con pasión infinita a lo que hacen y me ayudaron a traer un profundo sentimiento de paz y calma a mi vida. Lo recomiendo al cien por ciento para quienes sientan que su camino les lleva por la vía de las plantas maestras y medicinales.
I have now visited Nada Brahma 3 times over the last three years. The first two were I engaged in ceremony that was extremely transformative. Helping me shed previous traumas and understand myself and my place in this existence. I recently went for a third visit as I was dealing with reoccurring health issues, a systemic antibiotic resistant infection, that was impacting all parts of my life for over four months. I was finding no help through the health care system as I was only getting sicker with their treatments and the infection was growing stronger. Fanny and Carlos provided me with a combination of diet, supplements, cleansing/detox and psychological support that cleared a systemic infection in just a weeks time and the guidance to continue treatment on my own. The amount of love and support these two provide during my stay is beyond words. Whether you are looking for ceremony or a detox I highly recommend making the investment as it has been paying me back dividends for years.
By learning how to live consciously, my life has changed for the better
My experience at Nada Brahma was more than I ever imagined. I knew I was going to be loved , nurtured and cared for but Carlos and Fannie went above and beyond.
Their purpose in life is to heal others. They give from their hearts and transform people's lives. Their knowledge of holistic and plant medicine creates an environment that is healthy, healing and filled with love. They give everything they have to ensure you are successful on your healing journey.
By learning how to live consciously, my life has changed for the better.
I came to Nada Brahma as stranger and left feeling like family.
Thank you both for sharing your gifts with me.
With Love & Gratitude,
Nada Brahma Healing Center is an extraordinary place
Nada Brahma Healing Center is an extraordinary place…a place that you feel at home. I took my time searching for a scared plant medicine Ayahuasca retreat that accepts a small intimate group, my search was fruitful and found Nada Brahma, It exceeded all my expectations. Everything was incredible at this center from this first point of contact till the second I left. The moment I met and laid my eyes on Carlos, I felt his pure love and kindness energy radiating and coming right through me…the kind of love you receive from Source/God. The entire staff are the most caring and loving human being I have ever met. Carlos, Fanny and Marcela are truly genuine healers at core, they're deeply passionate about their guests receive maximum benefits at the center, they went out of their way to take care of us so we don't have to worry about anything. I had a wonderful and transformative journey that forever I'm grateful for.
Thank you Nada Brahma, sending you so much love and gratitude!!!
There are no words to describe at Ayahusca Retreat
There are no words to describe or even to express what spending 7 days at Nada Brahma was like. Though I may try, it won't come close… and like Carlos says, "whatever you think it is, it's not that." IT'S SO MUCH MORE. I came in with an open heart, and a surrendered soul. Thats when the transformation happens. When you drop all the facades and break down all the walls, when you open yourself up to ALL the possibilities, that's when you allow true LOVE to enter, and that's what changes the world, true and genuine love. Thats exactly what I received at Nada Brahma, genuine love. Carlos is pure light. He is made out of flesh and bone, but his spirit has transcended above and beyond, and it shows in his guidance. His words are genuine, his love is genuine and everyone at Nada Brahma genuinely cares. Marcela is a gift to Nada Brahma, and I am so thankful to God that she crossed my path on this earth and that I got to really enjoy her presence. Gilberto, Jenny, and Fanny, each one of them complete the place and bring something so beautiful and unique to the retreat. My life has forever been touched by them, and truly, I received more than I could have ever imagined. From my soul to everyones soul at Nada Brahma Healing Center, THANK YOU!
It was an amazing Ayahuasca retreat week
It was an amazing week. Nada Brahma showed me a lot of things in my life that weren't working and what was working. The insights I learned about myself have still stuck with me. I will be going back when it calls me again. The team is incredibly supportive and gentle. I would recommend this retreat to anyone. It's the perfect place to explore and discover more about yourself. Sending love!
This ayahuasca retreat was one of the best gifts
This ayahuasca retreat was one of the best gifts I could have given myself to replenish my soul. It was one of the most amazing, difficult and life changing experiences I have ever had. I am grateful to myself for knowing that this is what I needed to do for me. Nada Brahma was such a loving, safe place to focus on myself. There is so much gratitude in my heart for Carlos, Fanny, Marsela, Jenny and gilberto for a warm secure space to heal. An added perk was forging life-long bonds with the most delightful humans from other parts of the world.
The Ayahuasca plant medicine ceremonies were what drew me to the location. They were so lovingly and authentically prepared and shared with me. I found that I was so excited and curious about each one. It was a delightful surprise when I would find out what adventure I would be taking on to get to know myself better.
I did not leave with any answers or clarity about how to move forward in my life. I did leave with a greater sense of peace in living my life.
Transformational…My time at Nada Brahma Ayahuasca Retreat
Transformational…
My time at Nada Brahma was truly transformational. Nestled in a remote location, quaint and quiet, this is a place where real healing is done. The staff go out of their way to make you feel at home and take care of you during this crucial time. Emphasis is not on gimmicks or showmanship, but on real result based methods that encourage you to become your own transformative healer. You will undergo a mental detox from the accumulated junk you picked up dealing with the world. You will be physically nourished with great food, and your spirit will be renewed with the recommended medicines. As you reset you'll realize what it means to reconnect with your inner self. Highly recommended.
It was a great time at Nada Brahma Healing Center
It was a great time spending time with these wondeful individuals who helped me find my inner-self & get connected with my inner-self. Would love to spend more time there, anytime. They made sure they took good care of the guests & guided us through our thougths. Would love to be there again. This is the safe haven you are looking for to explore your inner-self. Hopefully I get a chance to be back in 2022! Thank you, everyone. You are doing gods work.
Words cannot describe how grateful I am to have found this place
Words cannot describe how grateful I am to have found this place, To have found these people, to have found love within myself. Carlos, Fanny, Harold, and Marcela are truly knowledgeable, humble, and loving human beings, you can see the wisdom by just looking into their eyes, you can see their humility by just seeing the way they live, the true definition of simplicity, and you can deeply see a family when you're surrounded by them. I had a great time in the retreat, it was just what I needed, it's a very beautiful place, surrounded by many beautiful people.
A beautiful challenging experience filled with love
A beautiful challenging experience filled with love, I will be forever grateful to have found Nada Brahma, the team is so pure and helpful, the setting created allowed me to feel safe which helped me surrender to what the medicine needed to show me.
Carlos, Harold, Marcela & Fanny never failed to assist when I needed them the most, whether that was by holding space during or after ceremony, or simply just addresing whatever concerns I had in my mind.
Ruff their beautiful german sheperd was a calming force too. While this is not a magic pill, being in contact with the sacred medicine again has given me a different perspective.
Thank you again <3
Who are you really? Forget about the expectations and roles that society, family, partners, friends and even you, have imposed on yourself. When you take all those masks off, who are you? This was one of the many concepts we explored while at Nada Brahma. Today marks a week and a half since I was last at Nada Brahma Healing Center. I went into the experience without doing much research or watching videos and reading articles. Going in with no expectations was the best decision I made. To say that my life has changed for the better since my visit would be an understatement. I will forever carry around the knowledge I learned from Marcela, Harold, Carlos and Fanny. I feel amazing. I'm continuing to eat healthy. I show myself more compassion and my inner voice is softer. I "meet" my emotions/feelings. I look at life from a different perspective and most importantly, I am more aware and present. The Nada Brahma team has created an environment where a group of strangers could come together and feel completely comfortable and accepted, even while being vulnerable.
I cannot recommend Nada Brahma's Plant Medicines ceremonies enough. Carlos, Fanny, Harold, Marcela, Maria, Gladys and Ruff: Thank you for your kindness, wisdom, love, understanding, support and meaningful conversations. I am so beyond blessed to have had this opportunity. Words cannot express how helpful that week was in my healing. If anyone has any doubts, please let this be a sign to sign up for the seven-day Plant Medicines healing retreat.
You will not regret going to Nadabrahma
You will not regret going here. The entire experience was life changing and I miss this place dearly. The guidance and support offered makes my soul sing. It helped me find the true infinite of my being and I take care daily to remember what I learned from my experience at this retreat. The staff are very knowledgeable and proficient. I would go back in a heartbeat if I could.
Just wow! The team, the center!!!!
Just wow! The team, the center – the whole experience! I could not recommend a better place to heal and become your true self! The team is so loving, caring and full of wisdom. The location of the center and the whole setup could not be more perfect. Just seeing all the people before and after the retreat – the inner change that happened is already worth it! There's no magic pill solving your life problems – but the opportunity the team of Nada Brahma is offering you is like handing the key for the solution over to you!
This was my first experience with Ayahuasca
This was my first experience with Ayahausca and I wasn't sure what to expect. Having spent a week at Nada Brahma , I cannot be more grateful for what I experienced. Carlos, Fanny , Marsella and Harold are some of the most authentic people I have ever met and are truly committed to your healing journey. With their loving guidance, I was able to work on many things within myself and move forward on my personal growth journey. This place is one of the most "non commercial" centers out there and I cannot thank them enough for their love and support through this week! 🙂
To be called to this place is a true blessing
To be called to this place is a true blessing, this is one of the highest places to be in terms of connecting with yourselves and connecting with other beings, thank you Nada Brahma you are truly my true family.
What convinced going to Nada Brahma
What convinced me that this was the true, correct place for me were the reviews – and after just completing my week-long journey with Nada Brahma, I am so, so glad I was led to this place. Marcela and Harold made me feel so loved and cared for during my ceremonies and helped me process my experience as a first-timer with all of the medicines. Carlos and Fanny helped me feel centered and in the correct space in mind, body and spirit throughout the entire week. It feels a bit silly to attempt to write a testimonial which fully encapsulates the joy, centeredness and love I felt while here, it simply isn't possible. Thank you for the life-changing week and much love to the entire team. <3
Traveling to Nada Brahma was one of the best things to say that I could've done to invest in my well being. Everyone may have different reasons for going, but for me it was to relearn about myself in ways that I could move forward in this life time. With the help of Carlos Fanny, Harold, and Marcella, that's exactly what happened. It was such a beautiful experience and I left having gained more wisdom and tools that I can take with me and use wherever I am at. If you are questioning for feeling doubtful about attending Nada Brahma, I hope that you trust yourself enough to give yourself this experience. Thank you Nada Brahma!
With love & Gratitude
My visit to Nada Brahma back in September of 2018 was the very start to the unraveling of myself, my ego, my health and discovering deep density that needed to be felt and cleared and how these experiences would begin to change my life in unexpected ways throughout the years to come. I can see now I wasn't quite in the proper head/Heart-space then, now here I am a little over 2 years later in the best health I've ever been in my life and it only increases everyday through surrendering and letting go of conditioning, many layers of myself and of the past. It's like peeling the layers of an onion. It was through my experiences at the retreat that led me into a much more profound search for my "self" and diving into the shadow/Light work. It is only through our darkness that we may find the Light, our Light. This is the most Loving and Compassionate space to journey with the medicine. Wherever you are in your journey, if you feel called to Mother Aya, I promise you this is the place for transformation. Jessica, Carlos, Harold and the staff create the space for deep healing if you choose to accept and receive it. Thank you for EVERYTHING. I honor you all and hold infinite Gratitude til this day for the Love and Light that you share and radiate. Much Love and Blessings!
The experience is nearly impossible
The experience is nearly impossible to describe, but the care, intelligence and compassion of the Nada Brahma team is not . They are exemplary and I have rarely felt as comfortable, informed and as well cared for! (also – very well fed!) I would not hesitate to go back, or to recommend Nada Brahma to friends and family. Topher
This was my 3rd retreat at Nada Brahma Healing Center, and that already says a lot about what I think of it. My first retreat was two years ago and it literally changed my life in ways I couldn't imagine. Every time I'm there, everything about the place feels just right. The team is friendly, passionate, joyful and loving. The location is quiet, simple yet homey and comfortable. The food is fresh, tasty, healthy and cooked with love. The energy is strong yet calm and peaceful. There is a simple, effortless but profound care about everything that takes place during a retreat. Everything feels so natural, so light but so serious at the same time. I might go back again or not, I do not know. But I will always remember and cherish the experiences I had at Nada Brahma and be grateful that my path took me there.
There's freedom and inner peace, that changed my life for better…
During my stay in Nada Brahma I learn so much about the ego and had the opportunity to start a healing process for multiple traumas I was carrying all my life and I didn't know about. I found myself.
Carlos, Jessica and everyone else make me feel like a Family member, there's no judgment whatsoever, there's only love. I didn't want to write a review till after the integration of the most important things I learned during the retreat, it doesn't happen over night but after seeing the truth there's freedom and inner peace, that changed my life for better. Thank you very much for this expanding experience.
Much love
Yanelisa
The experience there is one of peace, strength, determination, and fun…
I just spent 7 days at Nada Brahma (January 2020), and I'm so pleased that I went. The experience there is one of peace, strength, determination, and fun. The entire staff there are helpful, comforting, and supportive. All amenities are provided (washing clothes, well-made, fresh food, towels, hugs, and laughter). The ceremonies are well-rounded, engaging, and enlightening. I felt safe, cared for, stronger, and happier w/every passing day. Many blessings to all the beautiful souls at Nada Brahma! Namaste' 🙂
I felt drawn to it and am so glad I did…
It's hard to describe what an amazing experience I had at Nada Brahma Healing Center, and the immense amount of gratitude I feel toward Carlos, Harold, Marcella, Fanny, Jessica, and the staff.
I had worked with the medicine before, on a few occasions, and was looking for a more holistic experience in a supportive environment. I came across Nada Brahma and felt that there was something special about this place. I felt drawn to it and am so glad I did.
From my very first communication with Jessica about the logistics, I felt that I was going to be in great hands and looked forward to the retreat. Upon arrival at their beautiful location, although a bit nervous, I knew I was going to have a life-changing experience. From the initial introduction, and throughout the week, I felt incredible support, guidance, and non-judgmental and nurturing energy from every single member of the staff, which made all the difference in my journey.
Before working with each medicine (Plant Medicine, kambo, temazcal and rapé), Carlos and Harold took the time to explain what it was, what to expect and how to best prepare for it. We were cared for throughout each experience with such compassion and had access to much-needed integration every single day. I can't stress enough what a difference it made to have been able to talk about my experience and make sense of what often felt impossible to explain. Their generous feedback was so empowering and resonated with me deeply. It was also incredibly inspiring to hear the staff share about their own journey with the medicine and how it led them to where they are today.
A special thank you to Marcella for leading amazing yoga and meditation sessions, which was super helpful, and to Fanny – who was always there for holistic health evaluations and check-ups. Thank you to Mary and Maria for cooking us nutritious and yummy meals daily and seamlessly maintaining the premises.
In short, whether this would be your first time with the medicine or not – if you are ready to embark on this journey and put in the work – Nada Brahma Healing Center is an incredible place for healing, growth, and transformation.
Thank you Carlos, Jessica, Marcela, Harro, and of course Fanny! I will never forget what you all have done for me and our small group of six. You all make a truly amazing family and allowed us to become part of it. This review could be pages long going into detail about your wonderful kitchen/room service staff, the ceremonies, as well as your beautiful property. I wish for everyone to read this however and become inspired to visit this magnificent healing center!
May our paths cross once again someday my greatest regards to you incredible people.
Peace and love,
Dylan 🙂
Its much, much more than an Plant Medicine retreat…
I attended one of Nada Brahma retreats July 2019 and this was one of the most amazing experiences I have ever had. Carlos and Jessica are very loving and authentic people who's goal seems to only be to share the knowledge that they have obtained through their various life experiences with the view that it can assist you in some way on your life journey. The moment I arrived , I knew I was at the right place. Its much, much more than an Plant Medicine retreat. My first Plant Medicine was in Peru, but let me tell you, Nada Brahma was far more enlightening for me than the Peru experience , which also had its value for me.
Much love for Carlos Jessica and the entire Nada Brahma team.
H. Tucker
AFTER the magical, transformational time at Nada Brahma, I know, that I can find that safe and loving space INSIDE myself…
I remember reading many of these wonderful testimonials from all these brave people BEFORE I entered the Nada Brahma space of healing and connection. It definitely helped me to finally make the decision and spend a week with these wonderful people in a place that felt like HOME as soon as I arrived there.
Before the retreat I looked for reassurance OUTSIDE myself to make sure I could trust I was going to a safe and loving place.
And now , AFTER the magical , transformational time at Nada Brahma, I know, that I can find that safe and loving space INSIDE myself … always available , ever perfect , unpollutable,… The whole experience guided me towards fully trusting again in my own intuition and the flow of ever-changing life …
They provide this safe space where I could become fully conscious of this amazing GIFT that is my LIFE … and remember what I am in essence , remembering … cause we tend to forget … (which is ok too, all part of the divine play of life) but I definitely will NEVER forget this experience at Nada Brahma . It wasnt easy always, depressing darkness and loving light were both present during ceremonies … but the BEST things in life and in ourselves seem to come to the surface after a walk through the valleys of our own shadows …
Gratitud and blessing towards Carlos , Jessica , Marcela , Harrold, the kitchen angels , and their beloved dog Ruff !
PS: After the retreat I listened to one of my favorite tunes, "gajumaru yaima", and the lyrics of this song became a perfect reflection (summary) of the insights that I got during my week at the center, This song and its message is now part of the INTEGRATION of my experience. Carlos was right when he told us during the retreat that the integration is key , the most important work continues after coming back to our 'real' lives … what a journey! 🙂
Transformative and healing…
What I planned to be "just another" experience turned into the most transformative and healing week of my life. Carlos, Harold and Jessica have created a unique, loving and open space for healing and spiritual growth. Carlos is a very humble but insightful spiritual guide who uses his experience and intuition to apply the right medicine for the group. His kind words amplify the effect of the medicines and gives direction to seekers. On my retreat he used Kambo, Rapé, Temaszcal (Sweat Lodge) and 3 Plant Medicine ceremonies. Harold assists Carlos and takes care of the people when they have a hard time during the ceremonies. Due to his compassionate soul, it was easy for me to connect with him. Jessica does a great job of organizing everything, so that the retreat was an overall smooth experience. The food they provided was healthy, delicious and varied. The staff did a great job of taking care of us after the exhausting Plant Medicine ceremonies. The retreat center itself has a stunning view over the Costa Rica mountains. If you plan to do an Plant Medicine retreat you cannot go wrong with Nada Brahma Healing Center. Book early because the center takes only 8-10 people in each retreat!
If you are looking for healing retreat full of pure love, this is the place…
Wow! Words will never describe the healing transformation I experienced with Carlos & Jessica. They are beautiful souls who have opened their hearts and their home to share with others the gift of Plant Medicine. The ceremonies, all the delish food, and ample integration time with Carlos made the entire retreat well beyond anything I anticipated. I have so much love and gratitude in my heart for the life-changing experiences I had. If you are looking for an Plant Medicine healing retreat full of pure love, this is the place. Thank you from the bottom of my heart, so much love. Tamarae
I want to thank you for a wonderful experience this past week. From the moment I met you, I was immediately calmed by your presence and captivated by your knowledge — you truly are magic! I've been living with a heavy heart for many years and have been trying to research spiritual practices to help me move past my heartbreak. For the first time, after my week with you, I feel like I can finally integrate this knowledge and truly LIVE it instead of just studying it. While I am still timid about my next chapter, I have renewed optimism for the future.
I could feel immediately after meeting you that you genuinely have a deep care and concern for everyone and truly want to see us living our best lives. I know just being in the presence of your sincerity was healing for me as well. The experience with the medicine was also profound, and I still feel its effects. I didn't have any visions or deep realizations, but I don't think I needed them. I did fight the medicine during the ceremonies because I was afraid of losing control and feeling ill. Regardless of this, I do feel the medicine working inside me and I hope to experience it again someday for all its wonderful health benefits.
The entire experience at Nada Brahma was so special and I had some of the deepest experiences of my life with the other retreat participants.
I was struggling with anxiety disorder, panic attacks, seasonal depression…
Wow, where do I begin. Plant Medicine came to me about 2 years ago (I heard about her from a friend who's friend) and at first I was very skeptical. But I believe that things happen for a reason and when she kept showing herself to me time and time again on my spiritual journey of struggle, pain, and awakening I started to pay attention. I was struggling with anxiety disorder, panic attacks, seasonal depression, addiction to men, feelings of being unwhole and unworthy, disconnected, not present, fear of missing out on everything, and also being a slave to my own mind and thought patterns. I jumped from unhealthy relationship to even more unhealthy relationships and drank alcohol almost every other day as a coping mechanism (which lead to tons of self sabotaging). After doing a lot of research I decided to take the Plant Medicine. I knew it'd be the most courageous thing I've ever done. I chose Nada Brahma because I wanted something small and where I could get a better connection. Not only did I want to feel connected in the beautiful nature of Costa Rica but after reading the reviews I knew I wanted to meet everyone at Nada Brahma too. Jessica, Carlos and Harol made the entire experience and flow seamless. From answering all my questions in record time to picking me up from the airport and guiding me through the most important growth of my entire life. Everything is carefully planned out to give you the max growth and healing you can get. You really feel loved, cared about, and taken care of at Nada Brahma. The staff is also amazing, they take care of your every need. And the other people I met on the retreat became like a family to me. One of my main take aways from Plant Medicine is when your subconscious is brought into your consciousness it is the most powerful tool you can ever experience. I truly do not know any other way to access it and get the true release and clarity I needed then through Plant Medicine. Plant Medicine shows you that you do have the power to make the right choices for you. Life is not what you expect until you chose to wake up. So do it. Wake up! And feel what true peace is like. And I recommend doing it with Nada Brahma. If your reading this know your already on the right path and you are so important and courageous. So much love and peace to you!
It is very hard to explain those things. It has been 6 months now and I am thinking about it every day. The meetings with the group, with myself were very powerfull, people accepting who you are without judgment. The main boundary was me. The ceremonies, fires, yoga classes, connections with earth, animals, just feeling your natural instinct : what an experience. When am I coming back? Thanks to Alex, Harold, Jessica, Carlos & my group
When I was searching for an Plant Medicine Retreat, Nada Brahma stood out first, because the stories of Carlos and Jessica (on their website) were genuine and real. I could tell from their words that they wanted to help others heal they way they had healed their own lives. Still, I had no idea what the environment would be like, how many people would actually be there, sleeping arrangements, etc. As soon as we arrived on the grounds and Carlos met us, I immediately felt at ease. His warm, friendly demeanor stood out, but after he shared his story, I was even more amazed with both he and Jessica, and their commitment to helping others. The grounds are beautiful and everything was so well planned. Our bungalow accommodations were comfortable; we each were provided a locker with plenty of room for our things. The showers are spacious and clean, our Tea/Water Station was always stocked. There are hammocks for relaxing during our long conversations. Jessica is very organized, professional, and attentive. She will arrange all of the transfers from the airport and give you any tips you might need. With the help of their staff, we were well fed (delicious, fresh fruits every day) and any special requests/dietary needs were met. I tried some foods I had never had before and will try to use the recipes Jessica sent us. Carlos had 2 assistants who helped with ceremonies and music, setting up, cleaning up after us, helping us integrate our experiences and share their own personal experiences. They are all beautiful people with the right intentions of giving you the best plant medicine that you deserve. They will be with you as much as you need them. I was so very happy I chose Nada Brahma Healing Center. The 8 of us women became fast friends. I could not imagine being at a place with dozens of people during a ceremony. We had everything we needed and asked for, and my Plant Medicine experience surpassed anything I could EVER have imagined. Thank you Carlos, Jessica, Alex, Hiro, the ladies, the kids, and Ruff (our mascot!).
The most powerful experience of my life…
Words will not do justice in adequately describing just how amazing of an experience I had during my week long retreat. I researched for hours to find the 'right' retreat, and I am so glad I chose Nada Brahma. I was incredibly nervous and anxious before taking the medicine, but the love and support of Carlos, Alex, Harold, and Jessica made me feel safe and cared for every moment. Food: The food was amazing!! From the most delicious fruit every day to incredible vegan recipes, the food was always yummy and plentiful. Jessica also went out of her to accommodate dietary restrictions and even surprised me with buying my favorite Central American fruit! Accomodations: The guest house is beautiful and was a great place to relax after long days. Our group became like sisters, and it was nice to have everyone staying close together. The rooms were cleaned daily and little touches like fresh flowers in the rooms were very much appreciated! Medicine/ceremonies: Despite initial nerves, I felt so safe with Carlos leading the way. He always seemed to know exactly what to say and do to make me feel better. I came to love and appreciate the beauty of each medicine throughout the week as I went deeper into myself. Choosing Nada Brahma and choosing to invest in myself was one of the best decisions I've ever made. Having the chance to unplug, lose track of time, surrender to the experience, and do the hard work necessary to heal, enabled me to have a transformative experience. I am already looking forward to my next retreat! I am forever thankful to Jessica, Carlos, your beautiful children, Alex, Harold, and Ruff. You will forever have a place in my heart!
Where you go to be reborn…
Nada Brahma was beyond anything I imagined before going. I participated in a 7 day 3 Plant Medicine ceremony intensive retreat. Jessica and Carlos were amazing and are now friends for life. The meals that were prepared for us were soooo delicious and Jessica always made sure we were full and fulfilled. Carlos and Harold are two of the most amazing men I've had the pleasure of meeting. They were always there for me when I needed someone to talk to and consult with. The Plant Medicine was very potent and extremely profound. The brew was blessed and the ceremonies were conducted in an incredible space and our shamans, Carlos and Harold, were beyond anything I have ever experienced. They are blessed in the art of shamanism and the entire space is extremely blessed as well. At the end of the retreat, we visited La Fortuna to enjoy the hot springs and delicious fruit. Overall, Nada Brahma is beyond worth the money. Not only will you connect with yourself in ways you didn't think were possible, but you will connect with your group and the hosts and make a new family for life!
Best choice I could have ever made…
I cannot imagine better place than Nada Brahma Healing Center for my plant medicine journey..I am so happy my life path crossed with these beautiful people – Carlos, Harrold and Jessica. But really words cannot express my love for them and gratitude for the work they are doing. They have created amazing place for healing and understanding, with their light energy and hight vibrations! I recomend this place for everyone, who are on the journey of self discovery. Carlos, Harrold and Jessica will be the perfect support team, with their open hearts and minds!
Authentic love and healing…
Carlos Jessica, Harold, Ruff and the plants are all spiritual , physical and material masters who know what you need when you need it. They provide it with incredible compassion, patience and tenderness . These are not people who are capitalizing on a trend or only seeking financial gain. They are doing this because the plants helped them align with their souls purpose and, in Jessica's case, saved her very life. When you reach a certain level of "enlightenment, " you realize that because of oneness, you are not enlightened unless everyone is, so you serve, you help others as you have been helped. This is where these beings are vibrationally. After my experience here. I felt cleansed and renewed in body emotion and soul. Light as a feather. I wept at the last day not wanting. to leave these people and the love and connection I had felt After I left I went to Samara where I met someone selling jewelry on the street, who knows Carlos and agrees that he is the best being in Costa Rica for healing.. I couldn't agree more. I love these people. I am already dreaming when I can return…..
Nada Brahma es un pequeño Edén…
Han pasado dos meses y un poquito después de mi retiro en Nada Brahma y, cada vez que trato de escribir mi "review", me parece insuficiente e injusto. Hoy me decidí a hacerlo de una vez por todas porque, aunque me sigue pareciendo una experiencia indescriptible(de lo grandiosa), lo injusto sería no hacerlo, aún cuando las palabras no alcancen siquiera a rozar la superficie de lo que considero ha sido "El viaje de mi vida".Read More
Words can not do justice to how profound the experience is…
Words can not do justice to how profound the experience is. It's the amazing people and spirit behind this place that make it truly exceptional. There are lots of spiritual resorts out there, with a host of activities on the menu to be had: If that is what you want, it would be best to seek it elsewhere. If however you are ready for a guided process to face your pain head-on and resolve stuck patterns, this may be the next step in your journey. When you are willing to do the hard work involved and open to some incredibly challenging and unpleasant moments, then this center has the potential to completely transform your life from the inside out. You will be exposed to a stunning environment, unplugged from time obsession, and introduced to absolutely delicious vegan food. The focus here is on letting go of past struggles and coming into alignment with who you are in a way that is free of resistance. Be prepared for a life-changing experience. Thank you!
PEACE AND HAPPINESS…
My husband and I just recently returned from Nada Brahma Healing Center. We experienced our first Plant Medicine along with Kambo, sweat lodge and yoga. First I would like to thank Jessica, Carlos, Alex and all the staff for welcoming us with peace and joy and making us feel right at home. I was nervous at first because I had never been to Costa Rica and didn't know what to expect from the plant medicine. However, Carlos and Jessica made us feel so at peace and safe that by the end of the week we had made several new life time friends. I can not recommend this peaceful, intimate retreat enough and words won't do it justice. Just to wake up in the morning to the sounds of the birds and the jungle was so peaceful I miss it. Jessica puts so much love into her yummy food that I have changed my diet to keep it going. She has sent us all the recipes for the dishes which are easy to prepare, healthy, delicious and filling. Thank you Jessica for that. Carlos and Alex work hand in hand at giving us the best Plant Medicine experience. Carlos was very supportive through the healing sessions we did with the medicine, letting you have your own space and stepping in right when needed. He saw the beauty in life and was able to convey his knowledge with a calm knowing. The waterfalls, sunsets, the beautiful location and the sacred ceremonies will stay with me forever, or until I go back again. I HIGHLY RECOMMEND anyone looking to experience plant medicine must go to Nada Brahma Healing Center. Thank you all for giving us the experience of a life time. Love Carol and Emilio.
I feel like I have been re-born…
WOW…what can I say?! I got back from a week at the Nada Brahma Healing Center, and I feel like I have been re-born!!! The best experience of my life, and the most profound change; I have discovered the real me!! The people managing this center are FANTASTIC: Carlos, Jessica, Alex, Andres, Sofia and Raff (Raff is the loving dog!!). THANK YOU guys!!! Much love to you all!! – Vas – U.K./Romania
Life Changing
Nada Brahma was better than I could have hoped for. Carlos, Alex and Jessica were perfect. Carlos has integrity, warmth, incredible knowledge and a sense of humor. He was always around when I had a question or needed some kind words. He was able to clear up my confusion by saying just what I needed to hear. Truly, perfection. Jessica takes such good care to make sure we all had enough to eat and drink whilst making it all look effortless. She easily shared her experiences which were comforting. Jessica made me feel cared for and safe, very important when experiencing such profound shifts. Alex was a beautiful addition to the whole experience. He is kind and funny and clear and peaceful. His smile is settling and beatific. He saw the beauty in life and was able to convey his knowledge with a calm knowing. I loved my time at Nada Brahma. I will be back, for sure.
Life changing experience
Upon arriving at the Nada Brahma Healing Center, I instantly felt the warm welcome from Carlos and Jessica, this made me feel very comfortable. Carlos was very supportive through the healing sessions we did with the medicine, letting you have your own space and stepping in right when needed. Through the medicine work, I felt I was transcending deep rooted fears causing me to shift my perspective to the positive. The connection I made here was incredible, I felt like I was part of the family! I would highly recommend this incredibly healing experience to anyone! -Ewelina
You get to be in a truly family loving environment…
I spent 8 days at Nada Brahma Healing Center to experience the healing power of plants medicines with Carlos, Alex and Jessica. I consider it as the most profound experience that I EVER HAD IN MY LIFE! You get to be in a truly family loving environment with the great delicious all vegan food. I booked a single room and was very clean and comfortable for me. It comes with clean fresh towels and your own water bottle. We had the chance to access all the property landscape with the amazing view of the jungle horizon that opens to water, mountains and woods. It's a truly heaven place to reflect on every aspect of the beauty of Costa Rica. Carlos, Alex and Jessica are very warm hearted loving people that taught me so much and I can't express how transformed my being to a higher and better human on this earth. Especially going through the tough times with experiencing the power of the ancient plants, Carlos was there for us at ALL times to assist and uplift our spirits. We got the chance to visit the top of the mountains, volcanoes waterfalls and some small shopping areas. I highly recommend the retreat of Nada Brahma Healing Center for everyone who is really serious about big transformation to be a better soul on this earth. Love and light to Carlos, Jessica and Alex.
Personal and safe
I was a very careful and observant person until i was invited into Carlos, Jessica and their childrens home. The ceremonies and all it contains are filled from top to bottom with Carlos and Alex' love which really hit my inside while i was lying there listening. If you are like me looking for a really personal and safe place to retreat – i highly recommend this place. I do not think it can get any better. I miss you guys and thank you a life time for your kindness and i am really looking forward to seeing you again.
I now remember who we are…
I now remember who we are.
Have you ever wondered why we are on planet Earth excisting in a forever expanding universe? I was wondering, traveling around searcing for the answer. By a synchronicity I ended up at Carlos and Jessicas home. And I'm so thankful I did. It was such a safe, loving and beautiful place to be. Thanks to them Plant Medicine had a chance to wake me up and make me feel and know these answers in my heart as clear as I know my name. Here's some of the messages Plant Medicine made me remember; (Feel how the words below goes from your brain and lands in your heart.) *There is no good or bad in the universe, just different perspectivs. *Life's a joke! We're here to have fun, learn, understand and create. *We're all the same. There's no differens between you and me. I am you and you are me. We're all one. *You are the creator of the universe. You have created everything you been thru. And you have the power to create whatever you want and dream of. *Listen to your feelings and intuition, it's your souls language to tell youself your path. Give yourself a big hug and put your hands on your heart. Feel the love growing strong from the inside. You don't have to look for anything anywhere. You have everything inside of you, you have only choosen to forget who you are when you came into your human body. If you want to remember you can. You can meditate for a lifetime to get your answers; or you can buy a ticket to Costa Rica and meet your new loving family Carlos, Jessica, Alex, Andres, Sofia and Raff.❤️✨ It's the best I've done in (this) life so far. It's much more fun to live when you know in your heart the rules of the game. Lots of love and light// Majken Sofia (Finland)
10 years PTSD solved in a week…
10 years PTSD solved in a week
Carlos have the most powerful tool to help me heal my soul. Costa Rica have most healing energy if you looking for a safe place to release your mask and heal your soul. All the plant medicines worked on energy level which nothing theory and self work can compare with. I had almost 10 years depression and anxiety. I have tried countless way to heal myself and all I found is people who claim they can cure me they themselves are depressed, includes many spiritual teachers and psychologist. I wanted to find the truth about human happiness and Carlos is the person who have the one truth answer. The whole retreat is essential, Carlos combined different medicines to detox and heal on both physical and mental level. Also when we working on our emotions and trauma, there is no time limit like normal psychology session, Carlos will make sure we processed our emotions by talking to him hours to hours, he cares about people more than anything. It is the place for me to find myself back and heal my abstract trauma.However, with the whole process, finding the right Sharmen is the key, since the medicine is really powerful, we need to make sure we are on good hand. And Carlos is the most reliable person I have ever seen. Also Jessica's cooking and organic life skills also educated me to how to proper take care of my body and have a healthy life style after this re-birth process.
Magical
The Nada Brahma Healing centre is a truly unique place to help you through your transformation whether physical, mental or emotional, facilitated by people who really care about each and every person who has committed to this journey. After seeing how Carlos, Jessica and Alex work with people I knew that this was the right place for me to embark on a spiritual journey with plant medicine. I felt supported through every stage of the healing, before and after, which are crucial times to learn how to integrate and make sense of everything learnt from Plant Medicine, Kambo and the other plant medicines. Having tried Plant Medicine previously, I can see how the people facilitating it is absolutely crucial to the experience you have and Carlos and Alex are very experienced and emotionally supportive, which allowed me to feel safe during each ceremony. Jessica's wealth of knowledge on holistic health and nutrition, as well as feminine touch to everything, definitely made me feel very comfortable and looked after where we stayed. The food was amazing and I've even started using some of the recipes at home. I loved that there is no set order or schedule to anything. It felt like a breath of fresh air to just go with the flow and enjoy each moment as it comes. The group activities were so much fun and a great way to see more of Costa Rica. I made some incredible friendships during my stay there and it was so encouraging to see the positive changes in others around me. Not to mention, that the centre was immersed in the wild, with animals and green all around. What better way to get back in touch with yourself. A truly unique place and experience!
You can literally see the entire universe…
It only takes you one look into his eyes to know that "he is the one".
You can literally see the entire universe.
During the whole experience Carlos is deeply connected to you, is very gentle and non judging.
He guides you with genuine presence and knows exactly what to do at any time.
Carlos and his Team have assisted me transform key aspects of my life, which has helped me to truly heal and move forward.
I'm forever grateful for you Carlos and Alex, Thank You.
Very personal connections with amazing people…
Hi my name is Mary Angelina and it is impossible for me to put into words exactly what this experience has been for me at Nada Brahma. In many ways it was beyond words because it has brought me to a place where I no longer have to search for an identity of belonging in the world. Very personal connections with amazing people who really are sincere, caring, informational, and show you that the power of the plant medicines are uniquely only for you in your journey. I have traveled to many places in my life in desire interest of all sorts. The Philia Center, Depak Chopra Center, John of God, Deborah King energy medicine, healer among a few. They were all phenomenal experiences in their own way however do not compare in any means of my stay at the Nada Brahma. Jessica you are such a delight, warm, kind soul. Carlos and Alex what can I say….thank you! I only hope that what I say which again is not in words but from my heart ALL those who experience the beautiful plant medicine……find peace, health, love, and God within. Blessings to all of you.
This healing center has all the ingredients to renew your life. Education on nutrition located on top of a mountain in San Ramon:) Thanks for supporting the US Armed Forces to help reintegrate and recover at Warfighters R&R; We will be back soon!
What a magical experience!…
What a magical experience! Carlos and his team provided us several amazing ceremonies and have been supportive and nurturing at every moment . With Carlos as my shamanic guide, I felt safe and encouraged at the times I needed him. Because of their whole team, I have been able to integrate and learn so much about myself. I will be forever changed and grateful for their kindness and expertise. Carlos, Jessica and Alex have become my friends now and they are such beautiful and amazing souls. Lots of love- eric
He tenido la mejor experiencia…
He tenido la mejor experiencia espiritual en mi vida. Me ayudo a conectarme mas con mi mismo y tener una visión mas amplia sobre la vida.
I was able to face my fears and guided by Carlos and team…
I went into the ceremonies with a lot of fear. I was able to face my fears and guided by Carlos and team. I've realized that after facing some of my deepest fears I am less resistant and more accepting of life and what comes. After years of self-abuse, the amount of healing that can be done with a week with Carlos is incredible. I definitely recommend his services.
My experience at Nada Brahma Healing Center Ayahuasca
Reflecting on my experience at Nada Brahma, words such as love and devotion, care and compassion, trust and respect, and surprise and surrender come to the top of my mind. While these words would not ordinarily resonate with me – the journey from finding Nada Brahma, preparing for the retreat, diving in the deep end during the retreat itself, and integrating my experience changed all of that – they are now core to my soul!
When searching for a guided spiritual experience powered through plant medicine, I knew that it needed to feel right, and I needed to fully trust what I was entering into. This is not an easy task, but the following themes guided me:
– Intimacy. Having a small group retreat where you are not a number, but a person who is listened to and worked with on a one-to-one basis
– Authenticity. Being part of a healing experience that is not commercial, but rather led by locals, who have deep respect plant medicine, the spiritual and healing journey, and truly care for those who come to their retreats.
– Nature-driven. Having a session close to or being embedded in a rich nature environment was critical. I live in a big city and getting away from those vibrations and being in one that is surrounded in real nature, was very important to me
I was so lucky to have found Carlos, Fanny, Marcela and Nada Brahma itself as each of those themes were hit and then some!
Additionally there is no way to quantify what they give to their retreat attendees. They open up their hearts, minds, wisdom, and, yes their home to you! If you are open-minded and committed to your spiritual journey this is truly a place where you can have breakthroughs.
I offered so many expressions of gratitude throughout the retreat and one that strikes me to this day is "Never in my life has anyone, let alone multiple people, offered me so much love, compassion, and understanding for such a continuous amount of time."
To further elaborate – if you would speak to a significant other or friend about a difficult matter, they would offer you some solace, love and kindness in the moment. If you would speak to a therapist, they would give you the hour of your time and so on, but could you imagine being positively reinforced listened to and guided for all the days of a retreat as you work through some of your toughest blockers, spiritually, mentally, emotionally and even physically… I know I can, because it happened. It made me cry such tears of joy, because I know very deeply that I was loved and it helped me better breakthrough the barriers of my own blockers with self-love.
My journey here was meant to be. In a word … it was "perfect!"
If you are looking for Ayahuasca retreat with a close intimate environment and a safe, loving and supportive space, Nada Brahma is the one
If you are looking for a retreat with a close intimate environment and a safe, loving and supportive space, Nada Brahma is the one! My week at Nada Brahma Healing Center was probably the most powerful week of my life. I did a lot of research before choosing a retreat and I am very glad that I went with Nada Brahma.
I loved how the group is small and intimate, and the amount of love and support provided by Carlos, Fanny and Marcella in the ceremonies and throughout the whole week is unmatched. Thank you to Carlos for sharing his wisdom; his words are so calming and soft-spoken yet so powerful. Every time he spoke it felt like it touched my soul my perspective has forever changed in a beautiful way. Thank you to Fanny for sharing her knowledge about holistic health, I learned so much! And she has the most loving and nurturing energy that shines so bright makes you feel at home. Thank you to Marcella for always being by my side when I needed her during/after the ceremonies. She is literally an angel with a heart of gold and it brought tears to my eyes leaving her!
The experience and lessons I learned during my time at Nada Brahma I will always remember and forever hold close to my heart. One of the best decisions I've ever made coming here!
What an absolutely incredible experience… Ayahuasca retreat
What an absolutely incredible experience… words cannot do it justice on our past few days When you feel the calling for it in your heart, you try to silence it, you try to ignore at first but it just keeps appearing over and over so we decided it was time to answer the call.. and boy am k I glad I did… I try not to use the cliche 'life changing' because it's used tooRead More
I have been to other Ayahuasca retreats and nothing compares…
I have been to other retreats and nothing compares – this is a special place with a special team. I think of Nada Brahma as a type of tropical ashram, a place to reconnect with yourself, nature, and what it means to be alive. The team has created an environment of love, peace, knowledge and great food! After a week, I was able to let go of stress that has been affecting me physically for decades and learned a personalized recipe for maintaining good health through meditation, yoga, breathing, diet, gratitude and organ cleansing. It is now up to me to integrate what I have learned, but I am so thankful to have found Nada Brahma and to know that there is a place that I can always return to with people that I can't wait to see again. Abrazos y besos !
Nada Brahma is an incredibly special place
Nada Brahma is an incredibly special place which helped me in my journey to rediscover myself and my connection to universe. Carlos and Marcella are spiritual leaders in the truest sense. Meanwhile, Fanny rounded out the experience with her warmth and expertise in natural healing. All three provide the music which facilitated beautiful ayahuasca ceremonies and which remains in my heart to this day. Thank you 🙏🏼
Amazing. In so many ways. From the staff, to the Ayahuasca ceremonies
Amazing. In so many ways. From the staff, to the Ayahuasca ceremonies, to the food, to the nature, to the residence, to the dog, to the medicine. Well…it was ALL medicine and learning.
I had previously done a "retreat" in Ecuador with ayahuasca. Although that experience was good in that it set my wheels in motion, it was nothing compared to Nada Brahma. The support, brotherhood, and community of the center were unmatched. The staff…
Carlos is the man. A humble, non-assuming, straightforward, and kind human being with an interesting path. Just a pure soul. He gets to the core of the matter, beyond Ayahuasca plant medicine, beyond meditation…beyond any technique. True spirituality.
Fanny was superb in all ways. From communication, to ensuring we were taken care of, to nutrition advice. Excellent.
Marcela was a beautiful soul. Extremely talented musician and yoga teacher. I was happy to have her support.
The week will forever be a prominent part of my path and life moving forward. I learned so much about myself. I healed my body, mind, and soul. Not only through the plant medicine, but through the other medicines, and through the silence and through unhooking from technology for 7 days. Not having a phone or clock for a week was incredibly powerful in and of itself.
I would sincerely recommend this center to any seeker, but really any human. I returned to my true nature. The real, real reality is that the retreat happens after the retreat. But the integration and care to help incorporate these lessons was second to none. Pura vida.
During my first experience at Nada Brahma
During my first experience at Nada Brahma I learned how to fill my heart. Now, after my second experience my heart is overflowing with love and compassion for myself and everyone around me. Through their heart centered and intuitive approach to life, my relationship with the staff at NB was deepened and has helped me find more meaning in myself, those around me and the environment. The nourishment I received came came through their love in the mediums of food, medicine, personal support and deep relationships. The environment they have created is holistic, heart centered and helps one recognize their responsibility to find their true inner self and heal.
It is truly impossible to use words to describe the epic change that has occurred in me
It is truly impossible to use words to describe the epic change that has occurred in me – and the impossible speed in which it happened. I sought out healing because of Parental Alienation that my exwife did to persuade my kids not to see me. The blessings I received from God were so much greater. I feel at peace, and have a quiet self-confidence that I never imagined I could enjoy. There is no formal Shaman; which is exactly as it should be. Artificial titles are not helpful.
I promise that choosing a humble, real retreat like Nada Brahma will give you a sense of belonging that cannot be found at larger resorts.
Five Stars in all categories, including humility and genuine caring.
I visited NBHC in May 2021
I visited NBHC in May of 2021 for my first Plant Medicines . I was drawn to this retreat because of the authentic feel and intimate group sizes. was incredibly healing to truly unplug from society, electronics, time- basically all man-made constructs! The days were spent reflecting on the ceremonies, swinging in hammocks, taking hikes down to the river, swimming in the natural swimming pools, having beautiful conversations with the facilitators and other guests. The food was INCREDIBLE and they sent us home with recipes, music playlists, and other resources to help us integrate our experience. All of the logistics, meals, laundry, EVERYTHING was taken care of for us so all we had to work on was ourselves. The Shamans were incredibly down-to-earth and easy to relate to. They made sure that we knew that this was our HOME for the week, and that we were their teachers as much as they were ours. This is a truly special place for healing and I hope to come again when I feel called to the medicine. Thank you so much Carlos, Harold, Marcella, Fanny, and of course thank you to Maria and Clarice for taking so much care of us. This place will always hold a special place in my heart.
Nadabrahma was my home for a week
NBHC was my home for a week…it felt like home because of the 4 very special people who run this retreat and their small support staff. That said, this is NOT going to be a vacation…it's not going to be "fun". This week ig going to probably be one of the hardest of your life. But when you come out the other side you will be better of in many ways…it will be different for everybody but you will be more ready to live a better life in multiple ways, mentally, physically/health, spiritually. BUT, before that happens there will be a bit of suffering…don't be afraid…just try to "let go". Without some suffering, it would be harder to grow as a person, to grow as you.
The wonderful thing is, is that you will have 4 very loving, honest, insighful people who will help guide you throught it and keep you safe. Just be OPEN.
If you are just looking to "trip", please do not go. If your looking to truly see yourself and to truly see the world as it is in an honest way, this place is for you. It won't be easy, but i promise you it will be worth it and something that will stay with you throughout your life.
To Carlos, Marcella, Harold and Fanny, I would like to say thank you very much for this life changing experience. Now i just have to take what I've learned with you during the retreat and apply it to my daily life…wish me well!!
My experience at Nada Brahma
My experience at Nada Brahma was absolutely incredible. I went in without expectations but with a few things in mind that I wanted to work through, and the experience provided there allowed me to achieve that and so much more. The environment that they have created through the surrounding natural beauty and removal of all distractions allowed for a very insightful and impactful week. The small group size allowed for a very intimate experience and level of comfort that I don't think would have been possible with a much larger group, and the attention everyone in our group received individually and as a whole was monumental in processing everything that the plant medicine brought up. It was a truly life changing week. I hope to return here someday and highly encourage anyone thinking about a retreat like this to choose Nada Brahma!
The call of Medicine came
The call of Medicine came to me a long time ago, however my ego was terrified. Finally one day I took the courage and enlisted me to this retreat.
As soon as I got to the mountain where Nada Brahma is, I felt that I had come to the right place. The warm smiles of those who make up the team were the confirmation that I had found a place full of love, respect and humbleness: just what I was looking for.
As the ceremonies went on I felt that more and more layers of that terrified ego were falling apart and that only what really mattered remained. Each word of encouragement and support from each and everyone there was a window that opened and let in a new knowledge that could not only be analyzed mentally but felt from the heart while sweet tears fell. We all saw each others exposed to the love of which we all have right for the simple fact of being here.
Therefore, sister, brother, if you feel that you want to heal, free yourself from fears, forgive and feel that innocent love in a free of judgments environment this is a incredible place. Allow yourself to get to know you better with this ancestral medicines, they will teach you so much things that you can't imagine as I can't really explain.
Nada Brahama and its loving team are, from my humble opinion, a space where fairness is imposed, where we all recognize mistakes and where each and everyone can at the same time be the teacher as well as the student. To this space that allowed me to embrace that which i always were, always are and that will always be my warmest and sincere appreciation.
Blessings and Pura Vida
An unforgettable journey. My experience
An unforgettable journey. My experience at Nada Brahma is one I am still processing and know I will be for an entire lifetime. The staff created a safe, loving and nurturing container as we drank Plant Medicines and journeyed throughout the week. I was looking for a deeper connection to myself and to nature and it fulfilled my expectations and more. Not only are Carlos, Marcella, and Harold genuine and supportive, but the kitchen staff were also incredibly welcoming, kind and friendly. I would recommend everyone come here especially if it is their first time experiencing Plant Medicines. I wish for all to embrace the beautiful transformation that occurs when you surrender to this kind of magical and healing experience.
Coming to Nada Brahma Healing
Coming to Nada Brahma Healing Center for my Plant Medicine journey was the best thing I could have ever done for myself. For several years, I was in a dark place in my life- sad, lonely, depressed, and unhappy. I was told to go to school and get a job and always strive for success. So that's what I did. But I lost myself along the way. I was never truly happy or satisfied with anything I achieved. I was tired of the daily grind and finally was ready to do something for myself. I heard about Plant Medicine 3 years ago, but was too scared to try it. One day my brother and I decided we would do this together. We both did our research and found 3 locations to choose from. The 2 other locations had more of a resort feel to it. Which was great, but something didn't feel right. I want to say we choose Nada Brahma, but I think they choose us. Things happen for a reason, and I'm glad they worked out like it did.
Carlos, Jessica, Fanny, Harol, +1 more are the most loving and caring people you will ever meet. They genuinely care about you. From the moment you arrive, you're treat like family. You feel the love here – you feel safe and taken care off. Everyone is friendly, warm, and willing to help in anyway they can. They make themselves available to answer all your questions, or talk about your experiences, and can help you integrate what you learned/experienced. Nada Brahma offers several modalities to help you connect with yourself. So don't be afraid to try them all. Carlos is amazing, and very knowledge about all the plants he works with. He explains everything in detail and makes sure you are completely comfortable before proceeding. Everything here is about you, and your personal growth… if you're willing to allow mother aya to work with you. Trust the process.
If you are still on the fence about which location to choose… follow your heart. Mine led me here. My next journey will also with Nada Brahma.
So grateful for my experience
Words fall short of the love, compassion, guidance and support that the team at Nada Brahma provides one along their path. With unique and different approaches, Carlos, Fanny, Harold and Marcella provided holistic emotional, physical and spiritual care that exceeded all possible expectations. I am forever grateful for my time spent with them.
It's about finding the truth…
Almost 1 year ago I went to Costa Rica for my Plant Medicine ceremony at the Nada Brahma Healing Center. It was one of the most profound experiences in my whole life so far! If you are reading this, you are probably ready to go 🙂 I would only recommend it if you really get a call from your sould/from the inside! Before attendig I would also recommend to get a healthy lifestyle first, otherwise you will be just shown your shitty lifestyle choices.
1 year later I still get a lot of flashbacks/see some informations that I got in a different light, especially after reading over the notes which I made right after the experience. I would definitily take a notebook and write down what you could hang on to, as the memory fades away with time. 1 year later it feels like an very,very intense dream that I had. Dont try to compare your experience as everyone is different, what i learnt was that there is no good or bad, these are just 2 subjective opposites. As Carlos said its not about Plant Medicine, its about finding the truth, whích you will find when you bring good intentions and a open heart. I can only highly recommend the center, the setting was superb! I really loved the disconnection from screen/social media/books/music/distracions, it feels like this levels up the whole process! If you look for a private experience with other people like you and me that are on the search for truth you will be in good hands. It will be an journey inwards that everyone benefits! Even if you dont realise it in the moment. I wish you all my love and support from austria!
Thank you seems insufficient…
It's hard to find the words to describe the pure magical and transformative essence that wove its way through the entire retreat experience. I felt loved, supported, and safe to explore myself in such a deep and personal level, all the while connecting deeply to the Earth and all the other participants and staff. I released so much fear and worry and self-doubt; I feel completely open to create anything I want for my life. Thank you seems insufficient, but thank you from the deepest spaces within me for creating such an amazing space to heal and transform.
The connection experienced both with my selves and our group is overwhelming. This was the shortest and longest week of my life. Challenging and rewarding on all the subtle layers of existence. The energy felt from the group–Carlos, Oso, Marcela, Fanny, Jessica, Ruff and the lovely staff who fed us the most amazing meals—it is pure magic!!! I felt like I had been there before, cradled in the arms of gentle grandparents. There are no words to express my gratitude for this opportunity to feel and experience the workings of the universe through plant medicine, community, surrender, and love. ❤️ 💕 💗 We are all healers and we are all here to be here now.
Thank you Thank you Nada Brahma for being you
The entire experience was way beyond anything I expected…
The 8 days I spent at Nada Brahma were hands down the best days of my life. While I may have initially gone for the detox, healing and health aspects; the experience turned out to be life changing and incomparable. Not a day has gone by since I left the retreat that I don't reflect on my experience there. The staff was outstanding and the meals were high quality, health oriented and delicious. Carlos is an exceptionally gifted and amazing human being that I am grateful to have known, if only for the short time I was there. The entire experience was way beyond anything I expected. I am now working on integrating what I learned at Nada Brahma into my daily life and using the experience to forge my way to becoming the person I now believe I am meant to be.
Thank you to Carlos, Jessica, Fanny and the entire staff there at Nada Brahma. Words can not describe my sincere gratitude.
~Rob~
The team is amazing, so humble and full of wisdom, compassion and understanding…
It is so hard to put to words the "Plant Medicine experience," outside of life changing and the hardest sometimes, yet somehow the most beautiful experience… Nada Brahma Healing Center on the other hand, I cant say enough about. The team is amazing, so humble and full of wisdom, compassion and understanding. Carlos has an amazing gift of acknowledging everyone in their own special way, Marcella is the most gentle ball of light, Harold, Jess, so nurturing and BAH! I didn't want to leave, I've been home for 2 weeks and am trying to figure out how to get back asap. This is a special retreat center, not like others, worth every second and cent!!! Xoxo
I've made a family out of the people I shared this week with…
I had planned this retreat in the beginning of the year. Then life happens and it felt like it was the worst time for me to take a "vacation" but something in me said it was also the best time to do so. I had an amazing experience the week I spent at Nada Brahma, everything from the setting, the people, the experiences, they all made my time there unique and unforgettable. After a week of my retreat I look at the outside world with a wider view of perspectives and possibilities. Things are not so serious for me anymore, not that they were before, but I don't feel the need to guilt myself for doing what I love even if that doesn't fit the standard. I've made a family out of the people I shared this week with and I will be forever grateful to everyone who made and keeps making this retreat possible for others, Kitchen staff, Carlos, Jessica, Marcela, Harold and Ruff. Thank you again!
Love you all!
Absolutely perfect! Carlos and Harold have a beautiful bond in providing the guidance through the journey 🙏 ❤️, like shepards of our six souls helping us push through. Many thanks.
Jessica, thank you for the gentleness in providing us a warm welcome and everything after. Maricela, thank you for being there early in the morning when I'd come out of the tent. Appreciating the moment, life and everything that surrounds us.
Ruff, what a good boy, a true protector. He'd accompany me down the road on my daily strolls, making sure I was ok all the way, 🥥.
The awesome kitchen staff ladies, gracias for the meals made with love, delicious glory.
Of course many thanks to Dan, Judith, Andrea, Radu and Rich for sharing the journey together. I hope everything works out for all of us and we find what it is that we're looking for in this life. I hope to see you guys later as it's never really goodbye. I appreciate you all 💗. Ahh, fuck it….. You're all awesome, keep kicking ass!
I know I have more work to do with the plant medicine. I will be back. Until then peace and love.
It's been 2 weeks that I attended the Plant Medicine retreat with my friends at Nada Brahma, and I want to say that the effects are still intensifying. My energy levels are way higher, my mind is clear, and overall feel at peace and joyful.
I'm glad I choose this place to try Plant Medicine. Carlos, Harold, Marcela, and Jessica, really pour their hearts into making this a truly healing experience.
Thank you again.
Pura vida!
I felt completely safe and taken care of for the whole of my week there…
I spent several years doing research into the right plant medicine healing center and a combination of the small retreat size, location and positive, sincere reviews lead me to Nada Brahma. Carlos, Jessica, Harold and the staff are authentic healers and compassionate people. I felt completely safe and taken care of for the whole of my week there. They have created a comfortable center in a beautiful part of CR, opening up their actual home to all of us seekers. The retreat was exactly what I was hoping for — the right mix of group conversation, yoga, meditation and ceremonies with solo time to do whatever feels right with no judgment or pressure. It's really magical what they are doing and the center seems to attract genuine, open-hearted people from all over the world. I cannot recommend a retreat at Nada Brahma enough — if you're reading this right now, take this as a sign that you should go and be transformed. You won't regret it.
Nada Brahma is the perfect place to find some hard earned clarity…
I couldnt have even imagined in my dreams a better set and setting for this incredible journey into my soul's soul. I was communicating with pretty much every single retreat in Costa Rica Which is online for months and months prior, asking many questions and trying to pick up the vibe and follow my intuition and following my gut I finally selected this safe haven of healing which is led by people who are there only to help others get the answers to the questions they are so desperately asking. Whether you are seeking emotional healing from a deep traumatic experience, tired of being generally sad or depressed, looking for some guidance and learning where you belong (or don't belong) in this journey, or just looking to understand more about the universes grander questions, Nada Brahma is the perfect place to find some hard earned clarity. From the moment you will arrive you will instantly feel the loving, guiding and supportive energies from Carlos, Harold, Jessica and Ruff and even from the house staff which is always ready to provide an amazing nutritious meal to the brave voyagers which come. This week will forever remain with me as one of the most profound, enlightening, humbling, freeing and transformative experiences of my life. Located in the beautiful rural area of San Ramón, there is no better way I can think of to reconnect with nature as I I was going through one of the most incredible weeks of my life with some of the most beautiful people I've ever had the chance to cross paths with. Thank you Carlos, Harold, Jessica, Ruff and all the rest for this first (and most definitely not last) journey at Nada Brahma. I will see you all soon again. With love and gratitude. – GUY
(Mind's) eye-opening, empowering, and life changing…
Life Altering Week I cannot find the words to describe how incredible my experience at Nada Brahma was, but 'amazing', '(mind's) eye-opening', 'empowering', and 'life changing' would all be good places to start. Jessica, with her love and Carlos, with his wisdom were perfectly complementary forces to healing and developing universal understanding. Their generosity and open-heartedness is contagious. My fellow journeyers have all become close friends and we are planning to organize future retreats at Nada Brahma and meetups together. I would recommend Nada Brahma to anyone looking to hit reset, discover their soul, and prepare for the next phase of their lives.
Much more than I expected…
Where to begin: I came to Nada Brahma to continue my path of healing and learning about modalities I can share with others. I thought I was coming to experience Plant Medicine but that is not how it turned out. Yes, I had 3 ceremonies with Plant Medicine, each building upon the lesson from before, but it was just one piece tucked into a warm blanket of love and sincere intentions. Carlos, who leads the retreat and ceremonies, decides what medicines and ceremonies will be employed as part of healing the group — we were able to benefit from Rapé (tribal tobacco snuff), Kambo and Temazcal sweat lodge ceremony in addition to the Plant Medicine and, I might add, the hikes to the waterfall and their amazing dog, Ruff! Carlos, Jessica and Harold invite you into their lives and family while giving you all the space you need to connect with yourself, the other guests and with each of them in exactly the way that is needed by you. They are all heart-centered and openly share their experiences with honesty and integrity, intending to provide anything that may help you with your own journey. They do this without attachment, meaning it never feels like instruction and you are encouraged to take what resonates. Yet, because of the respective journeys of all three, there is wisdom that sinks in to help you access your own answers later. I cherish how the stories have helped me through every Plant Medicine journey and during and after as I was integrating — and I'm still integrating. Speaking of integration, they have a wonderful way of helping and encouraging all guests to take advantage of the time with each other. I found plenty of opportunities to speak one on one with everyone as well as a group. It was immensely helpful to hear the learnings from each other as oftentimes it led to my own additional integration. Do not be shy — open up and you'll get even more value (and build friendships!). The location is breathtaking – you are looking out onto mountains with a city and then ocean in the distance. The clouds and fog take a turn daily to roll in, oftentimes during sunset, to give it a majestic view. The temperature is very comfortable – my guess is 70's most of the time and I didn't notice any mosquitoes and stopped wearing bug repellant by the 3rd day. Don't miss the waterfall! Even if you're not in great shape you can do it! The beds are comfortable (firmish which I like), the rooms are clean and simple, the bathroom is clean and has ample hot water. There is a nice porch as part of the "bunkhouse" where we often enjoyed tea or sitting listening to the rain. There are at least a dozen umbrellas floating around at the bunkhouse and the main house so I never had to bust out my rain gear. The ceremony site is gorgeous and spacious (also where you do yoga). I chose this retreat because my gut feeling was that they had loads of integrity, could understand the layers of muck that can result from western living (because they've experienced it too) and were a fair price. I found out I was wrong about one thing: Their price includes way more than I bargained for so it was an exceptional price. Happy to answer any questions if you want to get in touch. Search for my name on Linkedin. You'll know you found me — my tagline is currently "I provide healing to reveal Your-True-Self".
Great week full of love and personal growth…
I had a life changing experience last week at Nada Brahma. The whole experience was great. I received a number of really exciting insights on how I can live a better life and I'm excited to start applying it all. I felt a lot of love and am grateful for the entire experience. The rooms are comfortable and clean. Plus, the property is amazing! The view is increíble and down the hill is a river with 4 or 5 beautiful 20 ft waterfalls right in a row. The only thing I would change would be to add more salads and vegetables in place of the bread and other refined carbs. Carlos, Harold, Jessica and crew are great hosts and make you feel comfortable right away. A lot can be learned from Carlos and his approach to life. Thank you to the whole team!
Deep and amazing experience…
Finding the Nada Brama Healing Center was truly a gift, one of the most amazing experiences I have ever had. I always felt very safe and taken care of. Carlos always knew what to say to me to make me feel better. His words were very comforting and somehow, it was exactly what I needed to hear to feel more confident. During the ceremonies, Carlos, Alex and Harold were very caring and they were always there if I needed support. They have so much knowledge to share. Jessicas food was amazing! She is such a wonderful woman, always very helpful and sharing her own experiences. After a few days, I found myself going with the flow, nowhere to rush to, no time, enjoying the nature around… And enjoying the amazing experiences I had, truly life changing to me. I highly recommend Nada Brama Healing Center, the best decision I could have taken. I'll return for sure!
Incredible week in Costa Rica…
Carlos and Jessica, husband and wife, run Nada Brahma Healing Center in San Ramón, Costa Rica. The center is situated about 45m from San José's international airport. Transfer to the center was a breeze, Carlos himself picked us up. The grounds are beautiful and serene, on top of a hill overlooking a valley vibrant with lush tropical jungle, the Pacific Ocean at a distance. Accommodation is adequate, and altitude helps keep pleasant temperatures day and night. It was my first time doing Plant Medicine, and Carlos and Harold, who works with him, were conducive to a very loving and enriching experience. You feel safe and taken care of, so you can take time to look at yourself from a completely different angle using traditional medicine from the Amazon. You may come for the Plant Medicine, but this retreat is so much more: a vegan detox week filled with tasty, healthy dishes; a digital detox giving you time to connect with others, contemplate nature and recharge yourself with a good night's sleep; other traditional healing practices and medicines, like temazcal sweat lodges and kambo; nature walks to the nearby waterfalls, and if you are as lucky as we were, an outing to thermal baths at a nearby volcano. Really a once in a lifetime experience, well worth the price. I recommend it.
An experience like no other…
I tagged along to try Plant Medicine because my friend was eager to try, he also suggested it would help my 3.5 year ankle injury. I did minimal research on retreats as I stumbled on Nada Brahma, the website had great energy and felt this was the one for us. From the moment I was greeted at the airport to arrival to the retreat grounds, I knew I signed up for something remarkably special. One of those Deja vu encounters like no other… It's hard to put into words what I experienced but now as I'm writing after a month after, I have to say I feel more like my real self. The effects kicked in as I enjoy my job again, I enjoy being in my body, I don't get stressed anymore, I feel more aware of what my body needs instead of thinking what it wants and still no cravings for meat! I feel very much at peace with myself and my ankle pain hasn't returned – which has never lasted this long pain free since the accident!! The 3 ceremonies I reflect upon often and cherish the visions and messages given from Plant Medicine dearly. She helped heal my body and realigned me. As funny as it sounds, I have a new appreciation on the beauty of throwing up for a real release. A well worth retreat that will be remembered forevermore. Thank you, Carlos and Harold. 🙂
She let me be my TRUE self for the first time…
If you are planning to come here to just trip balls this may not be the place for you… if you feel like you are stuck in a rut or as Carlos explains it best "to connect with your true self" this may be the place for you. Before I had come to the retreat I was stuck in a vicious negative feedback whirlpool that I could never seem to swim out of… until I had taken Plant Medicine. Plant Medicine did NOT cure anything – she just showed me the fallacy of the way I looked at the world and in a way showed me what I already knew in my sub-conscious mind. She cleared the bullshit fog of ego and negative self perception I had about myself and let me be my TRUE self for the first time. It was the most liberating thing in the world. My spirit felt as light as ever and my mind felt like it was at true peace for the first time since I exited the womb. Now don't get me wrong I don't want to make it seem like the plant medicine is all butterflies and sunshine as it can be very physically and mentally demanding depending on how much baggage you go in with. What do I mean by that? I guess you could compare the plant medicine to Santa Clause – she KNOWS whether you've been good or bad to yourself; have you neglected taking care of your body? She will show you in a tough love kind of way that you need to take care of yourself better. And the same can be said about your mental state.
As far as the location of the place I would be hard pressed to find a better setting especially at such a price point as Nada Brahma. The staff was on top of keeping the place very tidy and catered to our needs whenever we were hungry or thirsty. We always had fresh homemade meals which was always delicious. Thank you Jessica! Throughout my week stay at NB I got the feeling that Carlos and Jessica weren't in it for the money but to genuinely help the people. The smaller group setting also feels a lot more intimate and I am grateful for all the knowledge and wisdom Carlos shared with us.
In the end if you come with good intentions Plant Medicine will take care of you. 🙂
Special shout out to Harold, the staff, Ruff, and the kiddos for putting up with the guests rummaging in and out of there place at all hours of the day.
Life changing week
I took part in a retreat at Nada Brahma last week. I could talk extensively about the beauty of the surrounding nature, the songs of birds, the beautiful smiles and loving care of everyone involved in the center, the delicious food, the comfortable beds and all the details that made my stay exceedingly pleasant and relaxing but, if I had to recommend Nada Brahma to anyone, it would be for the absolute awareness and connection of Carlos and Alex, their profound knowledge of plant medicine and their ability to always do or say the right thing at the right time. Within a very short time I got to the point of trusting them with my own life. My experience greatly exceeded the goals I had set for myself and radically changed my life. My gratitude for the Nada Brahma people is as big as I can experience. Matteo
Profound healing experience…
Profound Healing Experience
When I arrived at Nada Brahma Healing Centre on my own, after finding this retreat centre through a google search, I was naturally curious about how safe the space would feel, and what types of people I would meet. From the moment I arrived, it was clear that this was no ordinary place. The small group size allowed for deep conversations, and plenty of space for integration. Carlos leads the ceremonies with deep presence, intuition, respect and love. Aleks brings light to every conversation, and the openness of his joy is a wonder to behold. Jessica creates a warm welcoming space for all, and nourishes guests from the inside and out with beautiful food. Since the retreat, my life has evolved more than I thought possible, and continues to change and grow. I am forever grateful for the opportunity offered at Nada Brahma.
Wonderful healing experience…
wonderful healing experience
I loved being at Nada Brahma Healing Center with Jessica, Carlos and Aleks. Anyone who seeks to dive into the realms of plant medicine and is looking for a safe space to do this, should go to Nada Brahma. I felt so taken care of from the moment of signing up, arriving until the end of my stay. Every wish is was being fulfilled and I felt so welcome, loved and appreciated by everyone. All questions were answered at any time, all worries taken care of and we were spoilt with the most amazing healthy food and outdoor experiences. The waterfalls, sunsets, the beautiful location and the sacred ceremonies touched me deeply. Jessica, Carlos and Aleks are an amazing team. They support everyone individually with their love and undivided presence. I can highly recommed going there. I would do it again anytime 🙂 Thanks to everyone at Nada Brahma Gisela
coming home into being
Coming to the 1 week Plant Medicine retreat at the Nada Brahma Healing Center was one of the most deep experiences in my life. I´m meditating since 15 years and also had beautiful experiences – I´ve seen incredible things and miracles performed. But this retreat took me to a place where I really met myself and connected to my essence – it`s so far beyond any words – like coming home into being. Besides from my inner journey, my connection to Ma and the answers she gave me, the way Carlos, Jessica & Alex prepare you and take care of everything around – the physical and emotional needs – it touched my heart and it is a teaching in itself about how to live life as a flow – heart-fully and open and present. Jessica with her beautiful female energy is always there to help and nourish you with whatever you need, and Carlos silence and presence has touched my inner core and that will always stay inside me. He has such a profound knowing about these things, that for the first time I was able to trust someone. And Alex is an example of living life from the heart. I´m grateful forever and I feel this is the best place to do such a retreat!
I have left my past and my fears behind…
Life Changing It's now a few months since I spontaneously ended up at Nada Brahma to meet Carlos Jessica and Alex. If I were to explain this experience with one word it would be life changing. I have left my past and my fears behind and my future is now in the hands of the universe. I am going back again soon to learn even more about my true self.
Karolina Ahlberg Bolander
Estoy muy agradecida por todo lo que ellos me enseñaron…
Para mi haber conocido a Carlos, Alex, Yessica, Andrés, Sofía y Roof fue algo inolvidable, estoy muy agradecida por todo lo que ellos me enseñaron, no solo con las diferentes medicinas, que todas son increíbles. El trabajo que ellos hacen es algo integral y muy profundo, ellos son una familia increíble, llena de amor y gracias a eso toda la experiencia con la medicina se vuelve mucho más fácil, el sentirte en casa te hace sentir también que estás seguro y puedes en la ceremonia dejar de resistirte a aprender lo que las plantas tienen para enseñarte.. me enseñó mucho de traumas de la infancia, del universo, de la conexión con lo espiritual y el trabajo en uno mismo, de la vida de las personas que me rodean como aprendizaje, entre mucha otras cosas.. Este viaje ayuda no solo a sanar, también a conocer más de nosotros mismos, nos ayuda a comprender muchas cosas y va más allá de lo que puedes imaginar.. Estoy muy feliz también por haber experimentado la experiencia con mi grupo en el retiro, los amo mucho a todos, Joy tu también me enseñaste mucho y lo sigues haciendo =) Muchas gracias por todo a todos los integrantes de Nada Brahma Healing Center que son mi familia, los amo!!
Para mi fue una transformación espiritual…
Para mi fue una transformación espiritual. La medicina, el ambiente y actividades proporcionadas por Carlos, Alex y Jessica crean una armonía única y comunicación extrasensorial con tu interior, la naturaleza y la unidad. Sin duda una experiencia revitalizadora y sorprendente. En cada viaje siempre me sentí bendecido con su guía, trabajando mis miedos, aprendiendo un nuevo idioma con mi alrededor. La mecinina es una experiencia fuerte, única, asombrosa y a la vez de mucha paz interior. En Costa Rica fui a conocer la otra familia que había dejado de visitar hacía tiempo.
Alfredo Montes de Oca Madrigal
Game Changer
Hi. I have been to Nada Brahma Healing center for a 3 day retreat a few months ago. what can i say? as of today – my life has changed for the better. This was my first retreat. I thank Jessica and Carlos for the warm professional journey. From the little i have understood regarding such retreats – Nada Brahma is the real deal. If / When I decide to go for another – I will go back to Nada Brahma. Good luck to everyone on their journey! Peace, UV
Life Transforming
Aligning with retreats at the Nada Brahma Healing Center was the most beautiful thing that happened to me in a long, very long time. It changed my life, nothing less. Without having met Carlos and his team, I felt complete trust and alignement for the process. When Carlos and Alex picked me up at the airport the night of my arrival to Costa Rica, I felt so much bliss. I was there, the path was unravelling. We embarked on a powerful healing and awakening journey for which I am forever thankful. Carlos is amazing. He always found the exact words to reach my soul and made me radiate from the inside out. Alex is a concentrated ball of love and Jessica is so nurturing and loving, adding a welcomed feminine energy to the healing journey. This journey touched my heart, soul, body and mind so deeply. I will never be the same, and I would never go back to my "previous self" if I was to be given the opportunity. In fact I want to go back and work with them further. I am blessed to have crossed paths with the Nada Brahma Healing Center energy and team. Thank you again. From Catherine
Morir y volver a Nacer – Die and be born again.
Por donde empezar?…describir algo tan magico, describir encontrarse con el creador, es tan dificil con las palabras, desbordan mis sentimientos para poder hacerlo. Fue la mejor experiencia en tema de curacion, realmente me ayudo y mucho, estoy en un nuevo camino de paz y amor, la medicina… es amor puro, te mostro el camino…senti morir y renacer, cuando volvi de esa muerte solo sentia AMOR, realmente una experiencia inolvidable, agradecer a Carlos, Harold y ALex por la auyuda, por la ceremonia por mostrarme este camino, el camino de la sanacion. Muy feliz de empezar de nuevo y bien, recomendado al 100% la ceremonia, linda gente, lindo ambiente linda sanacion…muchas pero muchas muchas gracias de nuevo, abrazo gigante a todos. Atte Lucas Bolatti Where to begin?… to describe something so magical, to describe meeting the creator, it is so difficult with words, my feelings overflow to be able to do it. It was the best experience in terms of healing, really helped me and much, I am on a new path of peace and love, medicine… is pure love, I show you the way… I felt to die and reborn, when I came back from that death I only felt LOVE, really an unforgettable experience, to thank Carlos, Harold and ALex for the help, for the ceremony for showing me this way, the way. Very happy to start again and well, 100% recommended the ceremony, nice people, beautiful environment, beautiful healing… many but many thanks again, big hug to all. Attete Lucas Bolatti
Magical. I participated in a "mini-retreat"…
Magical
I participated in a "mini-retreat", facilitated by Carlos. He is a very gentle soul and has a very liberating approach as a guide. The retreat consisted of Plant Medicine, kambo and a temazcal ceremonies. I felt very safe in the hands of Carlos and highly recommend Nada Brahma Healing Center. I did not feel restricted in any way, on the contrary, I felt a lot of freedom to choose what to do in my spare time, while processing the plant medicines. Jessica was also very helpful in created an amazing atmosphere and cooking delicious vegan food to support us through the integration process! Carlos's assistant – Alex amazed me with his beautiful and relaxed presence and his opennes to share his healing story with us. And not to mention their gorgeous children, which add an element of childish joy and playfulness to it all. Thank you for hosting my Plant Medicine ceremony, I would love to come back and build upon that experience and give you a big hug <3 Love, Anelia
Very personal connections with amazing people…
Hi my name is Mary Angelina and it is impossible for me to put into words exactly what this experience has been for me at Nada Brahma. In many ways it was beyond words because it has brought me to a place where I no longer have to search for an identity of belonging in the world. Very personal connections with amazing people who really are sincere, caring, informational, and show you that the power of the plant medicines are uniquely only for you in your journey. I have traveled to many places in my life in desire interest of all sorts. The Philia Center, Depak Chopra Center, John of God, Deborah King energy medicine, healer among a few. They were all phenomenal experiences in their own way however do not compare in any means of my stay at the Nada Brahma. Jessica you are such a delight, warm, kind soul. Carlos and Alex what can I say….thank you! I only hope that what I say which again is not in words but from my heart ALL those who experience the beautiful plant medicine……find peace, health, love, and God within. Blessings to all of you.
Opened up pathways that catapulted me into connecting…
Attending the Nada Brahma healing center this last 3 weeks has a life changing experience for me. While it was incredibly intense and triggering at times, it also opened up pathways that catapulted me into connecting and accepting my shadow aspects and open my heart to a massive degree.
I barely recognize who I am right now… This is liberating and also scary … The reason I gave this retreat five stars is because of everything it encompassed that led me to these shifts: A sacred space to experience Plant Medicine ceremonies and safety for me to process deep trauma that came up throughout the retreat. Feeling unconditional love from Carlos and all of the staff, and personalized attention when needed. Immersion in nature. Healthy juicing and detox from sugar, meat, dairy and processed foods under Jessica's tutelage.
I also am grateful for the connections I made with all the other participants that I saw myself in.
I feel like I have a family here I can come back to that has seen aspects of me nobody else has. I am incredibly grateful to Carlos, Jessica, Alex, Andres, Sophie, and Ruff..
Relaxed, no pressure kind of retreat center, far away from city vibes, out in the nature, beautiful views, home-like atmosphere, I'm looking forward to coming back and recommend this to all my friends and family ❤️ very safe environment to experience different native medicines and healing modalities.
The Nada Brahma Healing Center…
The Nada Brahma Healing Center was a completely transformational experience for me. Carlos and Jessica have advanced knowledge in holistic healing, health and emotional integration. I was supported with whole foods, plant medicine, essential oils, organic herbs, physical activity, yoga instruction, daily water falls access and fun amazing day trip excursions around Costa Rica. Their property is full of jungle sounds, flowers, butterflies, many bird varieties, an amazing view and the occasional monkey troop pass through. I came suffering with weakness, muscle atrophy, limited mobility with debilitating pain in my joints. They customized my healing program to where I am now exercising daily building strength and eating foods that reduce inflammation and pain. There is a very intense emotional aspect of integration regarding the use of plant medicine. Be prepared to face your deepest fears. Carlos is an gifted shaman with this is type of deep emotional healing. This is a 5 star healing center for someone willing to do the work towards complete healing and wholeness.